PoDoCo Fall 2018 Application Round
10.9.2018
Are you:
A company with cutting-edge renewal ideas and looking for the help of a talented postdoc to investigate your ideas?
A postdoc interested in putting your research knowledge and expertise into practice and working in industry?
PoDoCo program may be just right for you!
PoDoCo is a matchmaking program supporting long term competitiveness and strategic renewal of companies and the employment of young doctors in the private sector.
WHAT'S IN IT FOR YOU?
For companies PoDoCo program offers an opportunity to investigate new strategic openings with the help of talented postdocs. The program will help companies to find the most highly-skilled postdocs on the job market.  The program will assist companies by:
Helping companies to find highly-skilled and talented young postdocs to investigate new strategic openings
Offering a research grant that covers the costs of a postdoc during the research period
For postdocs PoDoCo program offers great opportunity to gain working experience from private sector.
The PoDoCo program has been created to facilitate the matchmaking between talented postdocs and companies to boost the strategic renewal of Finnish industry and to support the employment of postdocs to private sector .  The programme will assist postdocs by:
Finding companies who need brain power to boost their renewal;
Offering the selected postdocs research grants of 6-12 months for academic research
HOW IT WORKS?
The duration of PoDoCo period is 1-2 years and it consist of two phases: research period and targeted research period. PoDoCo program is funded by PoDoCo foundation pool and companies participating in the program. PoDoCo foundation pool offers research grants for the research period. After the research period, the company hires the Post doc to deepen the research results and to create company specific insight for a period of time equivalent to the period of the grant period.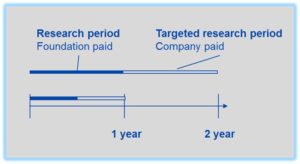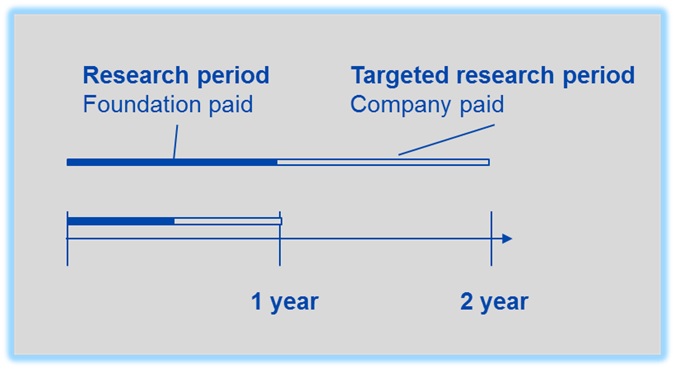 WHO CAN PARTICIPATE?
All companies operating in Finland and all young doctors are welcome to join the PoDoCo program.
HOW TO PARTICIPATE?
The next PoDoCo application round will take place within 15.9.-31.10.2018. To participate in the application round, you should:
Describe your  research interests by filling in PoDoCo  profile here
• PoDoCo program makes continuous analysis by scanning the information and offers matching suggestions for both companies and postdocs.
Select a partner with whom to collaborate
Agree on collaboration and sign LoI (Letter of Intent)
Prepare together a project plan (max 5 pages) describing the objectives of the project as well as an explanation of the main activities and expected results foreseen.
The doctor applies a grant by filling in the electronic application form and uploading required attachments at PoDoCo website. The electronic application must be sent by October 31st 2018.
MORE INFORMATION
Essi Huttu
essi.huttu(at)dimecc.com, Mobile: +358 40 840 9259
Apurahahaku 2023 21.12.2022 Säätiö myöntää apurahoja tekniikan alan tutkimukseen. Apurahojen jaossa huomiota kiinnitetään tutkimuksen laadun lisäksi sen uutuusarvoon sekä uusia innovaatioita ja elinkeinoelämän uudistumista tukevaan vaikutukseen. Apurahojen haku 2023 on päättynyt. Säätiö haluaa kannustaa suomalaisia opiskelijoita kansainvälistymään ja ulkomailla opiskeluun. Säätiö myöntää apurahoja myös ulkomaisille, ei Suomessa väitelleille eikä tällä hetkellä Suomessa työskenteleville post doc-tutkijoille,…
Tekniikan edistämissäätiö jakoi yli 600 000 euroa tekniikan alan tutkimukseen 27.6.2022 Apurahaa sai 80 lahjakasta tutkijaa, jotka pyrkivät ratkaisemaan tulevaisuuden haasteita teknologialla. Hakemuksissa korostui tänä vuonna kestävä kehitys ja terveysteknologian innovaatiot. Tekniikan edistämissäätiö tukee tutkimusta, joka edistää teollisuuden uudistamista, älykkäämmän arjen, puhtaammaan maailman ja terveemmän elämän tekniikkaa. Tänä keväänä säätiö myönsi 624 000 apurahoja euroa.…
TES jakoi kaksi Vuoden nuori tutkija -palkintoa ja Vuoden opettajan -tunnustuksen 27.6.2022 Vuoden nuoret tutkijat ovat Konstantinos Daskalakis Turun yliopistosta ja Onel Alcaraz Lopez Oulun yliopistosta. Vuoden opettaja taas on Minna Leppänen Tampereen yliopistosta.  Tänä vuonna vuoden nuori tutkija -hakemusten taso oli niin korkea, että TES päätti jakaa ensimmäistä kertaa kaksi 10 000 euron palkintoa.…